Have you loved a girl today?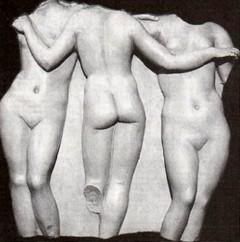 As you walked home from work, did you see her? Did you see her white chopped hair and big black eyes? Did you see the pink blush of her lips, the slight worry in her forehead, her hands holding a patent-leather bag? When she stopped at the corner waiting for the light to change, did you turn to her and say, "You are a French movie postcard come alive.  A starlet.  A vision."
And when she lifted her eyes back at you, wary that you're some jerk trying to steal her magic… slowly, under lined lashes, she studied you. A girl like her, with long red hair, fierce bangs, and a really cute double-breasted coat. She smiled. You smiled. The light changed and she crossed the street. Did you see her walk lighten? Did you see her smile to herself?
Flirting with girls is a great way to give love.

Try it.
Tell me what happens.
xoxoxoxo
bliss warrior